The environment
We take our environmental and social responsibility extremely serious;y and we are committed to developing our business towards ecological, socai and economic sustainability. Our approach is on a group wide basis, embracing all our sites with dedicated group resources together with the individual responsibilities at each of  the the sites.
Prevention of pollition & environmental impact
Our aim: to operate all our facilities within all applicable laws, regulations and permits and to seek cost-effective improvements. The company works to continuously reduce its environmental impact. We work diligently to ensure current or better standards are applied across SYR.
Sustainable resource use
We will consider all viable ways to be more sustainable. We will consider the way we use resource by preventing and reducing waste, being more efficient in the way we use resources and using more renewable resources.
Housekeeping
Our aim: to create and maintain high standards of housekeeping at all our sites; to maintain appropriate levels of hygiene and cleanliness. We expect a high level of cleanliness and organisation. This not only means sites are impressive for visitors, which is important but in providing a clean working environment (within the context of a manufacturing process) we have a better and safer working environment for all of our staff. Good housekeeping also helps to ensure prevention of incidents, spillages and control of environmental impact such as dust and waste.
Climate change mitigation and efficient use of resources
Our aim: to reduce where economically and commercially viable our environmental impact by means of energy, transport and materials efficiency, reduction of fossil fuels, waste and packaging. As a business, SYR is continuously improving its materials handling through waste minimisation and maximising recycling. The very nature of our business drives us to maximise material utilisation.
As a manufacturer, we are high consumers of electricity. We take measures to monitor usage and endeavour to manage waste usage. When funds allow and where practical solutions exist, we will invest in equipment which meets the highest level of efficiency ratings. We are aware of the environmental and social impact of transporting our raw material and finished goods and work with our transport partners to continuously improve logistics management. Our dispatchers ensure that loading is maximised within legal limits and volumes per load is monitored and reported.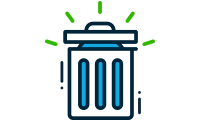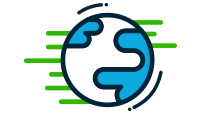 Innovation and invention has been at the heart of Scot Young Research since its beginnings in 1954.
In 1985 the switch was made into manufacturing, influenced by the company's service roots in cleaning.
AU Office Address:
JTY Imports/ Exports Pty Ltd
22 Raynham St, Salisbury
Queensland 4107
Normal Enquiry: info@syrclean.com.au
Email Order: sales@syrclean.com.au
Trading Hours: MON-FRI, 9am-5pm
(close weekends & public holidays)